2749 Hwy 301, Trenton, GA 30752
Listing Provided By Keller Williams Realty
2749 Hwy 301, Trenton, GA 30752

Listing Provided By Keller Williams Realty
984 Murphy Hollow Rd, Trenton, GA 30752
Listing Provided By Keller Williams Realty
984 Murphy Hollow Rd, Trenton, GA 30752

Listing Provided By Keller Williams Realty
414 Wilder Rd, Chickamauga, GA 30707
Listing Provided By Keller Williams Realty
414 Wilder Rd, Chickamauga, GA 30707

Listing Provided By Keller Williams Realty
2810 Dayton Blvd, Chattanooga, TN 37415
Listing Provided By Keller Williams Realty
2810 Dayton Blvd, Chattanooga, TN 37415

Listing Provided By Keller Williams Realty
134 Fernwood Dr, Fort Oglethorpe, GA 30742
Listing Provided By Keller Williams Realty
134 Fernwood Dr, Fort Oglethorpe, GA 30742

Listing Provided By Keller Williams Realty
790 Lick Creek Rd, Tellico Plains, TN 37385
Listing Provided By Alliancesotheby'Sinternational
790 Lick Creek Rd, Tellico Plains, TN 37385

Listing Provided By Alliancesotheby'Sinternational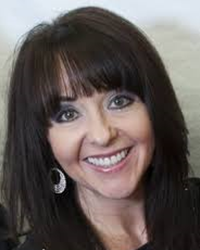 Vickie Phillips
Loan Consultant
NMLS# 181537
Direct: 423-320-8208
Fax: 855-816-4501
6116 Shallowford Rd #101
Chattanooga, TN 37421
After almost 20 fulfilling years as a Loan Consultant, I understand how to exceed the expectations of each new borrower. Since everyone's mortgage needs and goals are different, I take the time to listen to what my clients want. This insight helps me find the right loan program that matches their specific needs.

Caliber's competitive loan financing rates, combined with our state-of-the-art technology and dedicated support staff, enable me to provide borrowers with one or more customized loan options while minimizing any stress they may feel. In addition, since Caliber is a dedicated mortgage lender, I can offer you a wider selection of loan products than many banking institutions.

I believe there is a calling on my life to help others, and I approach each day with the heart of a servant. This is why my career is the perfect fit for me. My business is built on serving others - placing people before profits. Thank you for allowing me the opportunity to serve you!