Tuesday, August 2, 2022 / by Randy Durham
The last few months I've been able to speak with a lot of potential buyers who found their way to my site. Some are ready to go, others love to look but are hesitant with worry and fear that this is not the right time to buy. They hear the news from national media about the looming housing crisis and tell me now is not the time.
I'm here to give you my own reflection on the Chattanooga market, not the US market and will use the data provided below to show that just because home prices are plummeting in major cities like San Francisco and New York, it doesn't mean locally we have experienced or will experience a significant drop in prices in the next year.
But don't take my word for it. Let's look at our first item below.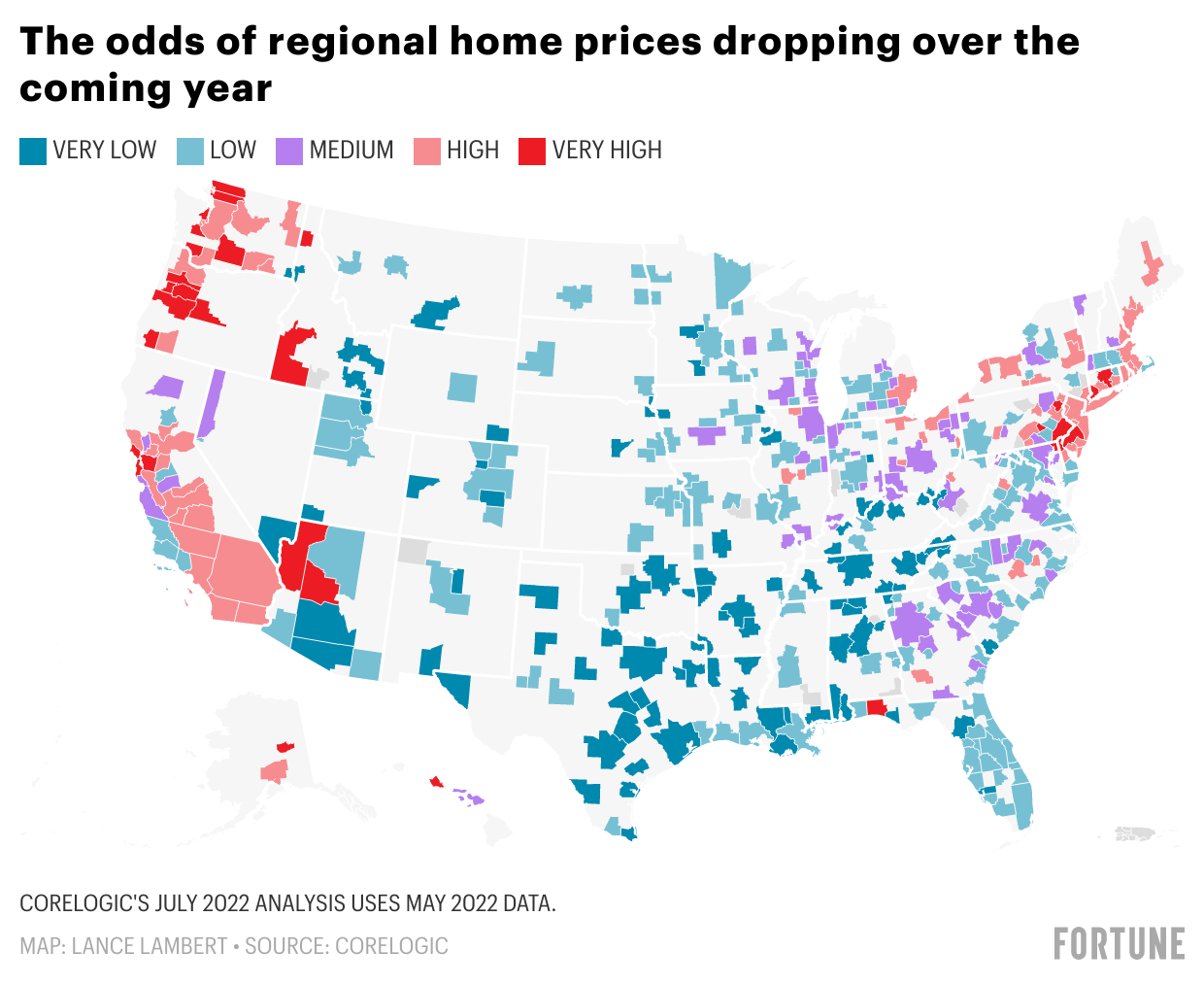 If you are having a hard time viewing this, know that Hamilton County and all the surrounding counties analysis by Fortune are believed to withstand the current collapse in the coastal markets. There are many reasons we can go into about why this is but just know this, you are reading this because you are interested in buying a home in Chattanooga, not Phoenix or Portland. Here there is no state income tax, heavy commitment to new construction housing, and a thriving local economy built around high speed internet and large scale employers such as VW and Amazon. Chattanooga is an emerging market and has room to expand and grow where many cities on this map are dealing with either climate issues or diminishing local economies.
Now, lets take a look at another key factor which is the housing inventory.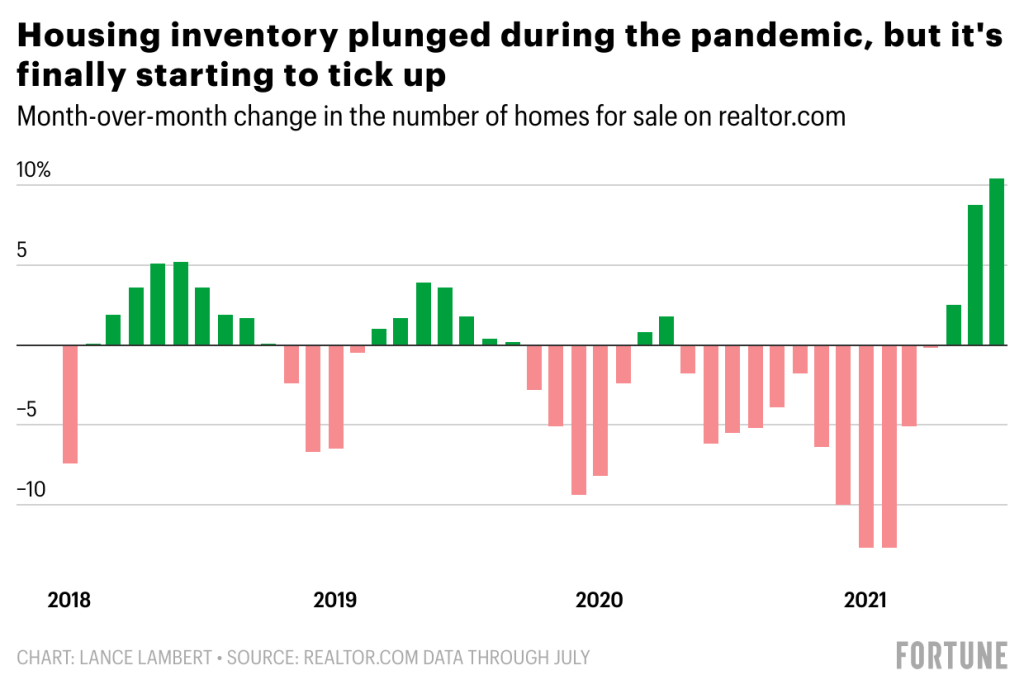 2022 is the year real estate has rebounded in terms of the inventory it can provide to a buyer. Why is this important? Supply and demand is the driving force to why something cost what it does. If more homes are on the market the demand for only one of those homes typically trends down. When this happens it is a benefit to the buyer, not the seller. I am seeing prices remaining stable in Chattanooga while multiple offer situations are becoming a thing of the past which means less time finding the right home and more options to choose from. All while not getting disappointed as a buyer for being outbid by a more aggressive buyer.
Of course there is another key element to all this buyers also bring up and that is mortgage rates. While I must admit, that mortgage rates are no longer historically at rock bottom, they have a long way to go before reaching the 15-20% rates we saw in decades past. We are simply in normal times now for interest rates for a home and they are by no means skyrocketing up as seen in the next example.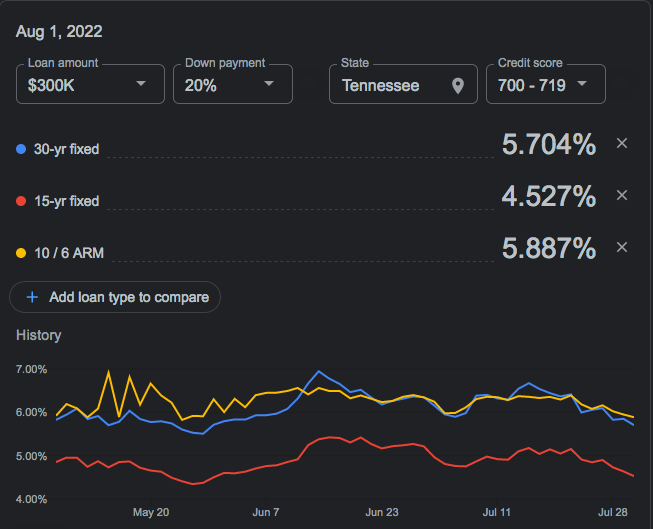 As you can see interest rates for a home in Tennessee in this graph are LOWER than they were one year ago. Mortgage rates can be volatile right now yes, but this is why you should speak with a lender and tell them to contact you as soon as they dip so you can lock in a rate that is competitive with the current standards. If you are waiting for the interest rates to go back down to below 3% I'm afraid that wait will be long and not beneficial in the long run.
If this is your first home and interest rates are bothering you consider this, the only thing that has ballooned in the last year or so is rent prices. While you may have a great monthly rent right now, your next experience could see you looking at a 15% or more increase in rent for something similar.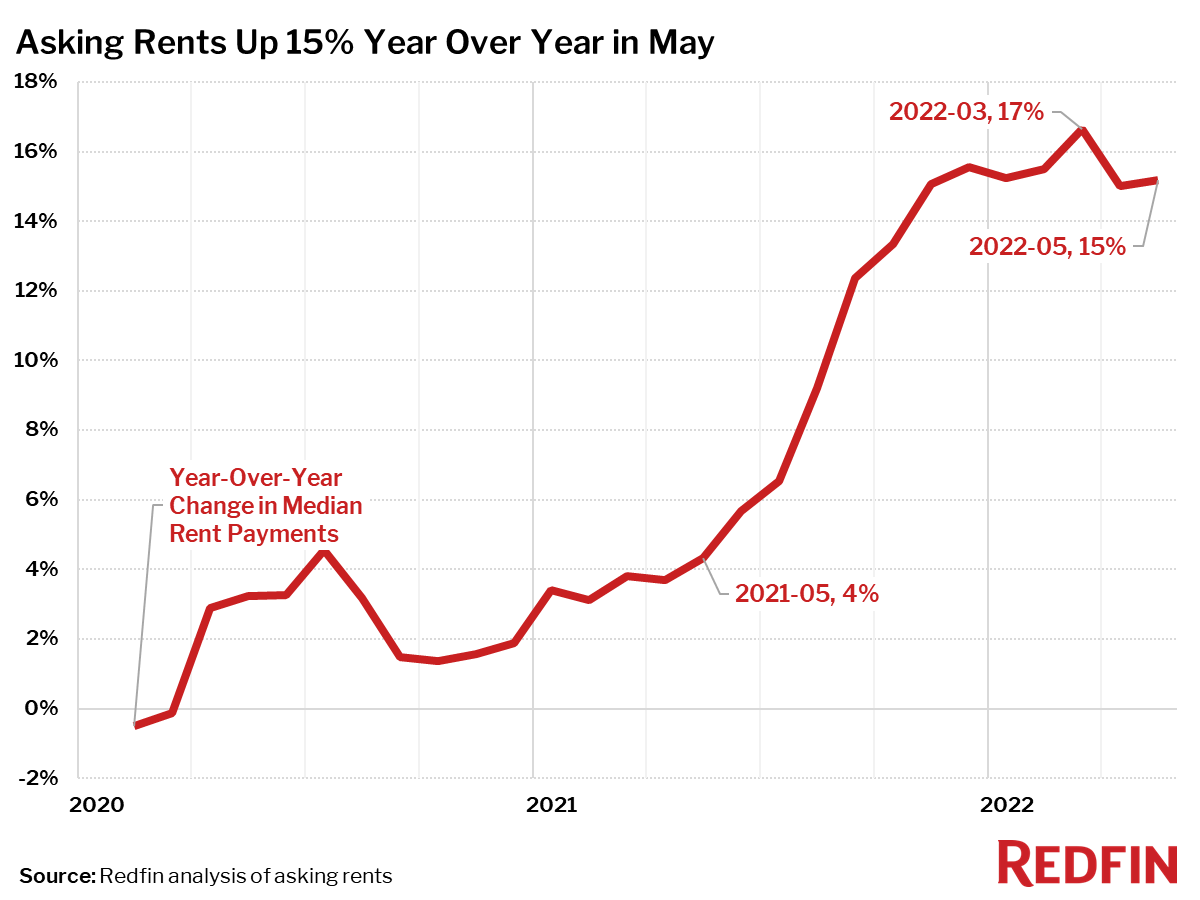 All this info and data and yet look at this example right here showing that confidence in the housing market is at as low as it was in the midst of COVID. Why? With what I laid out above this is a great time to make a move many are not and talk to a lender and see all these homes out there waiting for a buyer. If you wait until everyone else is confident again in the housing market then you will be competing once again with buyer after buyer for every home that comes up.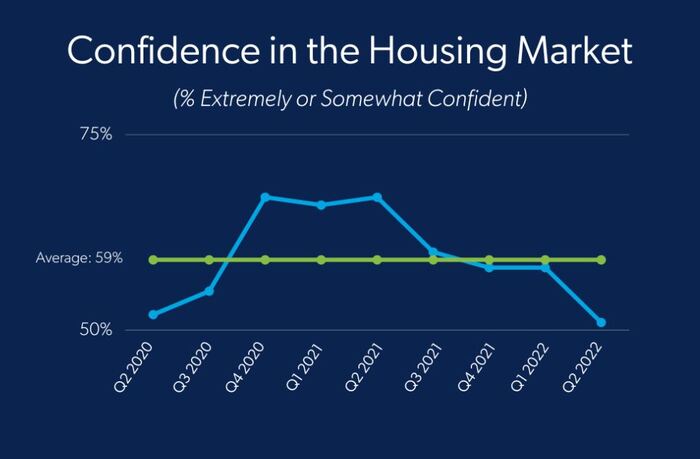 Last, is my own graph pulled from Chattanooga MLS showing our listing prices has not plummeted but held steady and shown healthy growth for months. I don't have a crystal ball and can't tell you if this chart will go up or down but given all I presented why would you not want to lock in a home now in a great market like Chattanooga?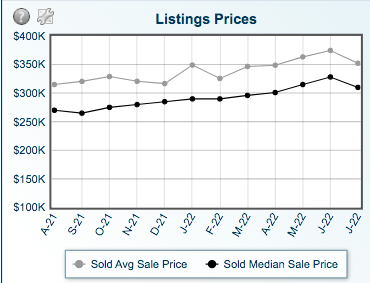 Real estate investment is about long-term grown and long-term reward. I can't promise you 15% year over year appreciation because that honestly is not sustainable. What I can firmly project is that within 5-10 years Chattanooga will be larger, wealthier, and more resilient against national and global issues. If you believe this as well then why wait to make your investment into this beautiful city?
Feedback? Questions? Vegetarian taco recipes? Call or text me at 423.240.0268.
Thanks for reading.
---